Setting up an E-commerce site is no longer an ordeal like it used to be ten years ago. You can choose one of the leading CMS platforms and start working with it to create your seller site. Although, creating your site has become easier, choosing the CMS has become a lot tougher. Almost all the leading content management services present today offer comparable services to their clients. All of them have dedicated data management features, plug-in supports, and high ranging compatibility. Therefore, saying, "one CMS is the best and don't work with the rest" is simply not possible.
Several names come to mind when we think of CMS that are capable of powering a fully functioning E-commerce site. WordPress (WooCommerce), Joomla, Magento, and Drupal are the top four open source content management systems most website developers readily think about. Even with just 4 of the top CMS choices, it becomes difficult to pick just one for the purpose. The choice of CMS depends on the type of business you are managing, the features you want your website to have and the functionalities you want to offer your customers. The bulk of products, your plans of scaling up, expected traffic and your budget, will outline the choices of a content management system for your website.
Without further ado, let us plunge into a thorough comparison of the top CMS platforms and the functionalities they offer to online businesses.
WooCommerce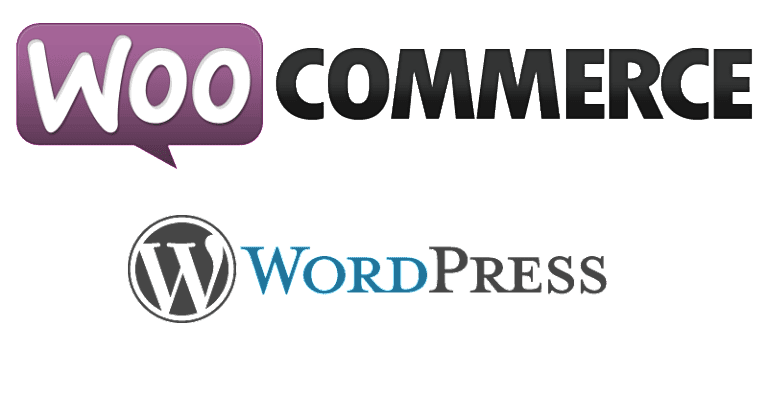 Image Source:ww.naijatechguide.com
WooCommerce from WordPress provides a free download and free trial to all users around the globe. It is compatible with all other WordPress plugins, and the open source platform undergoes daily modifications by WordPress developers to suit all E-commerce needs. It is not difficult to see why people swear by the WooCommerce plug-in from WordPress for powering their e-commerce websites. A whopping 10% of all e-commerce sites rely on WooCommerce for their daily businesses.
WooCommerce is very user-friendly. The setup costs are of course low and at the same time; ongoing costs of maintenance and upgrading are as well.It comes with features, and you can also rely on several WordPress plugins including Yoast Premium Plug-in for WordPress SEO for optimizing your site as per the latest Google search engine updates. If you are planning to expand, and fast, WooCommerce is the right choice for you.
Magento
This is another extremely popular open source and free to download CMS. Unlike WordPress, Magento is intricate, and it needs a trained website developer for initiating and completing the setup. You may even want your PHP Development Company to take a look at your chosen theme and CMS to optimize your site for search engines. Therefore, the setup cost is usually a little higher than the usual WooCommerce site.
You will have to bear significant ongoing maintenance and updating costs throughout the lifespan of your e-commerce site. Although Magento ranks medium in management and setup difficulty levels, its SEO capabilities are especially commendable. You should opt for a dedicated E-commerce management team in case you lack the knowledge of website development and management since Magento does not come with dedicated tech support.
Shopify
Image Source:www.bestecommercestore.com
Shopify is one CMS platform that comes with a limited free trial period. Although the setup cost is low, you should consider ongoing costs for the customization, maintenance, and update of the CMS. Shopify is very user-friendly as the target market includes digital marketers and business owners. You can easily set up your E-commerce site with the help of Shopify without consulting a costly website development company.
You will not find the best of the best plug-ins and extensions for your Shopify website, but you will find its integrated SEO to be of superb quality. In case you want to integrate your online platform with Point of Sales capabilities, Shopify is your best choice. It does offer high technical support to all users and automatic updates to all versions. Almost 2% of the leading e-commerce sites use Shopify to power their website and database.
Joomla
Joomla is a great choice for social networking sites as well as E-commerce stores. Like all popular CMS options, Joomla uses PHP in the core code to impart highly customizable features to the users. It is moderately easy to use, and people with a basic knowledge of PHP, HTML, and CSS find Joomla quite the treat. It is another open source platform. Thus, it provides frequent updates and a plethora of free products to the regular users.
Joomla has an excellent technical support system for the developers. There is no option of free hosting. It does have amazing plug-ins and extensions that can help you extend your site features and support your business scale up. Therefore, you need to consider hosting costs, maintenance costs and other costs before you embrace Joomla for powering your e-commerce site.
Drupal

Image Source:www.wpoven.com
This is one of the most complex CMS option for professional developers. Beginners don't usually feel comfortable using Drupal since its customization involves editing direct root files. Although plug-ins and extensions are present, developers rely on root file edits to make the more significant changes. You can always download the software file for free and install it within the next 10 minutes.
Developers working on Drupal should at least have a basic knowledge of PHP and HTML. It comes with extensive technical support. Drupal has the power to support extensive scale-ups, E-commerce in-store customizations, and optimization of POS. The maintenance cost can be very high unless you have a working knowledge of the leading programming languages.
Final Thoughts
Picking a CMS is not supposed to be easy. While designing an online store for your business, you need to consider all the features seriously before deciding on one service. Content management is the backbone of any e-commerce site, and yours deserves the best among the top five.
If you are looking to make money from running your own business at home, visit the links below.
Computers and Software Buyers Guide
Compare Computers and Laptops
Mobile Phones Buyers Guide
Compare Mobile Phones
Game Console Buying Guide
Compare Game Consoles
Tech Shop Offers